Oz Roller Shutters is an authorized OzRoll Distributor for genuine OzRoll E-Port Controllers, remote control units and accessories.
You may be replacing an 
old Mech 10 Motor .
These are no longer available and have been superseded by the L10 motor above.
NOTE: L10 Axle Adapters are separate components than motors and are sold separatly. And the axle adapter and axle insert are different components.
If replacing the old Mech 10 motor you may need one of the axle adapters. Check the picture above. You will also need a 50 mm Red Axle insert or 60 mm Black Octagonal axle insert for the other end (non motor end). Both are shown below;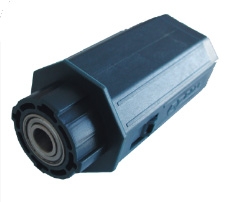 THE PRODUCTS WILL BE SHIPPED AFTER FULL PAYMENT HAS BEEN MADE.
FREE SHIPPING, IF BOUGHT TOGETHER WITH MOTOR.